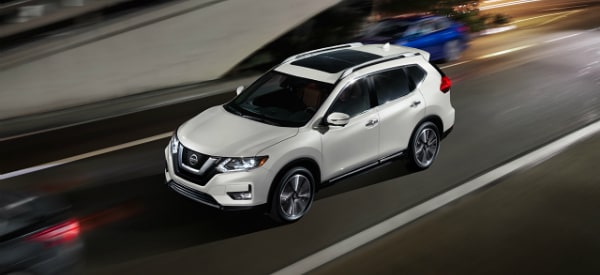 Though the Nissan Rogue is an eye-catching staple on the road, it's so much more than a pretty face. Our Nissan dealer near Syracuse is thrilled to have such a versatile vehicle on our lot. This crossover offers possibilities for wherever the road leads!
Fit Your Favorites and Then Some
The stylish and timeless Nissan Rogue is designed to accommodate your lifestyle, and its rapid changes. To start, keep in mind that there are two- and three-row models available to you, making it possible to carry around crews of all sizes. Regardless of how much seating you have, though, the 2017 Nissan Rogue offers Syracuse area drivers up to 70 cu. ft. of cargo space, with an available Motion Activated Liftgate for when your hands are too full to manually open the rear door.
Don't forget to take advantage of the under-floor cargo space, which is available in certain models. It's the perfect place for valuables you want hidden away, or maybe the muddiest materials so you don't get the rest of the vehicle dirty. With seating that folds flat (including the front passenger seat), you have plenty of room for all your gear for items up to eight feet in length.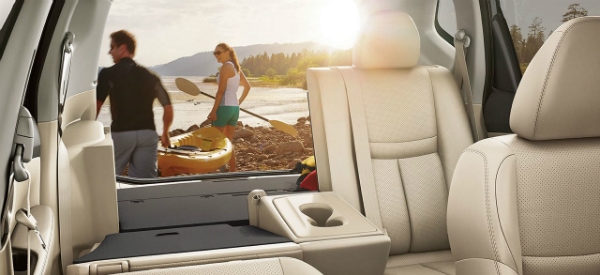 A Popular Hangout Spot
Come nightfall, it may be time to head out for a night on the town-and you wouldn't want to leave anyone behind. Whether you opt for the third row of seating or not, you'll still have plenty of legroom and easy access to the back seats. It's also an easy feat to access the third row thanks to the EZ Flex Seating System, which makes quick work of sitting in the back seat: just one simple motion, in fact. On top of that, thanks to the standard Divide-N-Hide cargo system, you don't have to worry about choosing cargo or people. You can have both, because Nissan believes that the point of going Rogue is to be limitless.
Visit us today to browse our inventory and take a look at why the Rogue is right for you.